So I have volunteered to run a free kids workshop, one of many running every weekend throughout
MVAN's Art Trail.
and the
SouthEast Open Studio
s.
I had no idea what I wanted to do but as always it had to involve recycling and be low cost. Having search the web, two things stood out
1. Plastic cutlery
2. Newspaper and Junk mail
I was pleasantly surprised on the creativeness of the use of this medium. Below are a few stunning and clever ideas:
http://dtti.wordpress.com/category/art/page/5/
MAD (Museum of Arts and design) has some really crazy or innovative displays. Jill Townsley's piece "Spoons" looks incredible, constructed from over 9,000 plastic spoons and over 3,000 rubber bands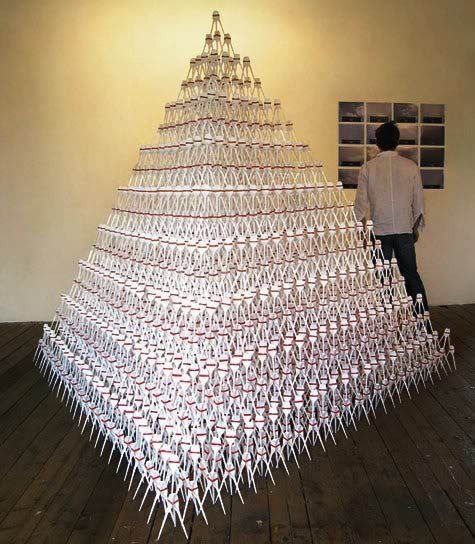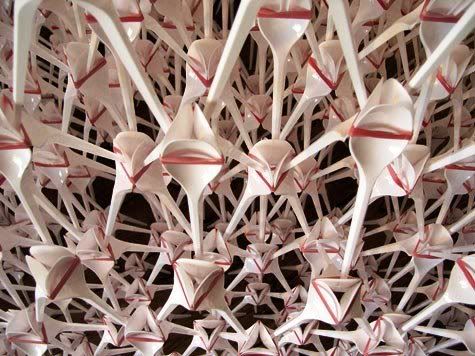 Not plastic but sure is fantatistic!
http://www.hairygrowler.co.uk/greenselectnew1.html
Adorable! xxx
http://www.flickr.com/photos/41370557@N08/3807576048/
Dangling earrings made from yellow plastic spoons
http://www.flickr.com/photos/oknytt/4265693396/
Who would have thought plastic spoons could be so fashionable. Just fab!
http://www.flickr.com/photos/37019388@N07/3611298522/in/photostream/
M
akes me want to smile ;D
http://www.flickr.com/photos/m-art-ina/1183390662/